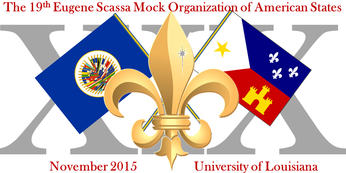 The Eugene Scassa Mock Organization of American States (ESMOAS) is an organization that has been working in conjunction with the Honors Program at UL Lafayette since 2012. This is an organization that gathers together students interested in the political science of Central and South America. This group gives students an opportunity to conduct a mock version of the Organization of American States (OAS) by gathering together multiple college campuses that participate in ESMOAS. Throughout the year, students study particular subjects that affect Central and South America, and then research and provide strong arguments for instilling a new edict or precedent for the region. Each university becomes the representative body of a particular country. At the annual regional conference where all the universities commune, students participate in presenting their country's views of their subject, working to persuade and inspire their fellow committee members to vote for their proposals.
If you would like to join ESMOAS at UL Lafayette, email Dr. Julia Frederick, director of the Honors Program at UL Lafayette at Julia@louisiana.edu.
For more information about ESMOAS, it can be found here.
Below are some of our previous years of participating students and awards received for excellent work done at the conference.
UL Lafayette Nations Through the Years
---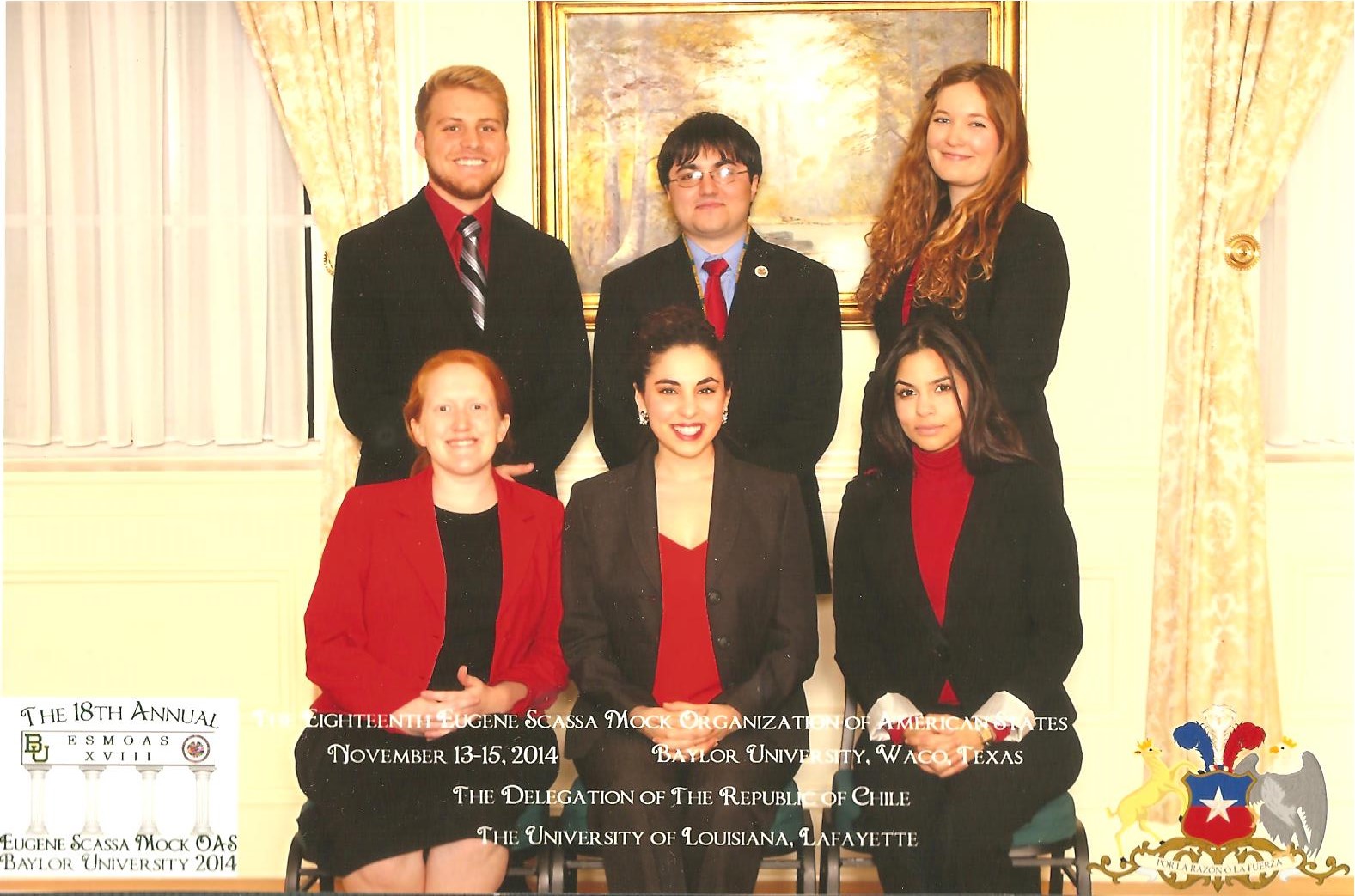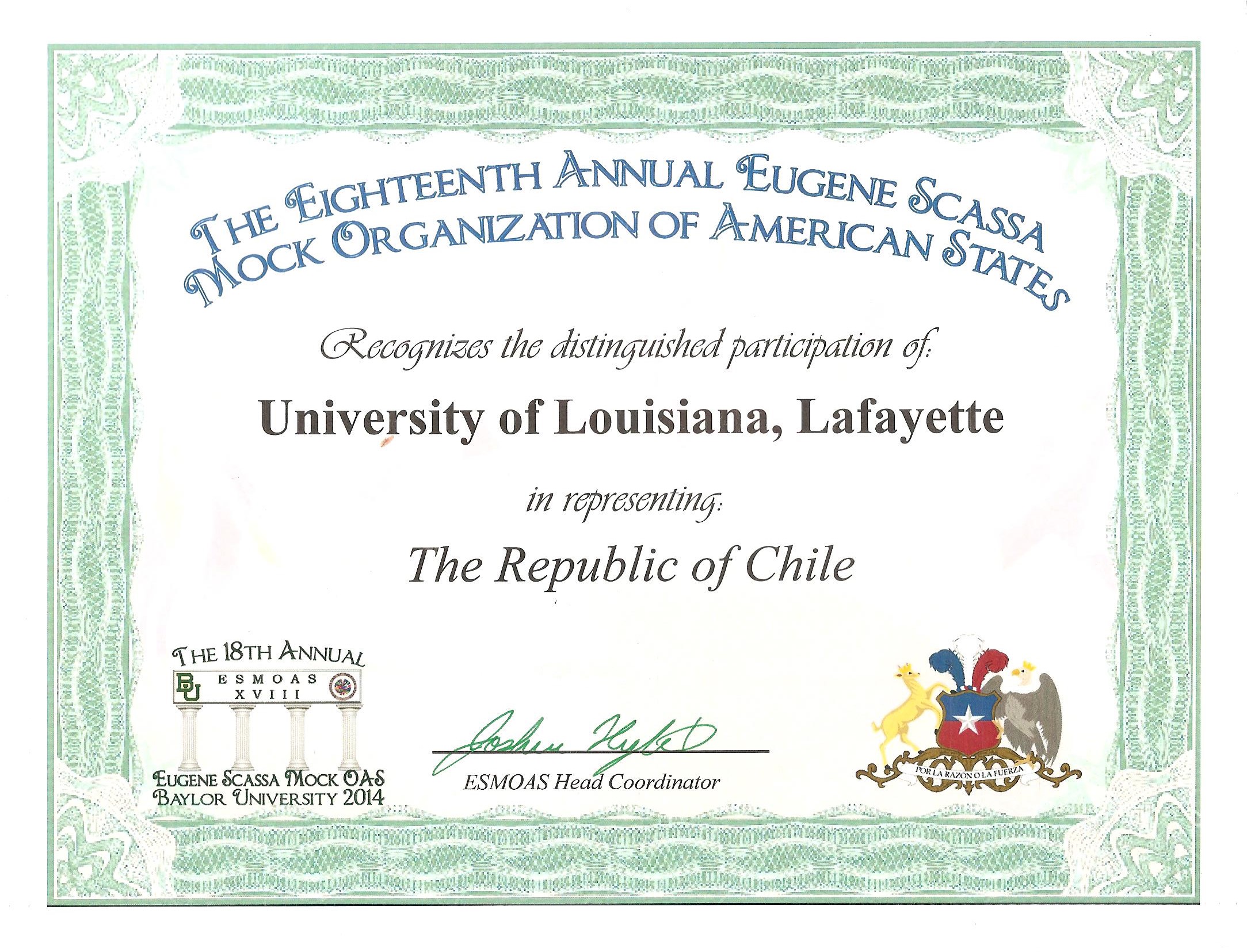 ---
                                           17th Annual ESMOAS, 2013, TEAM: The Republic of Colombia
---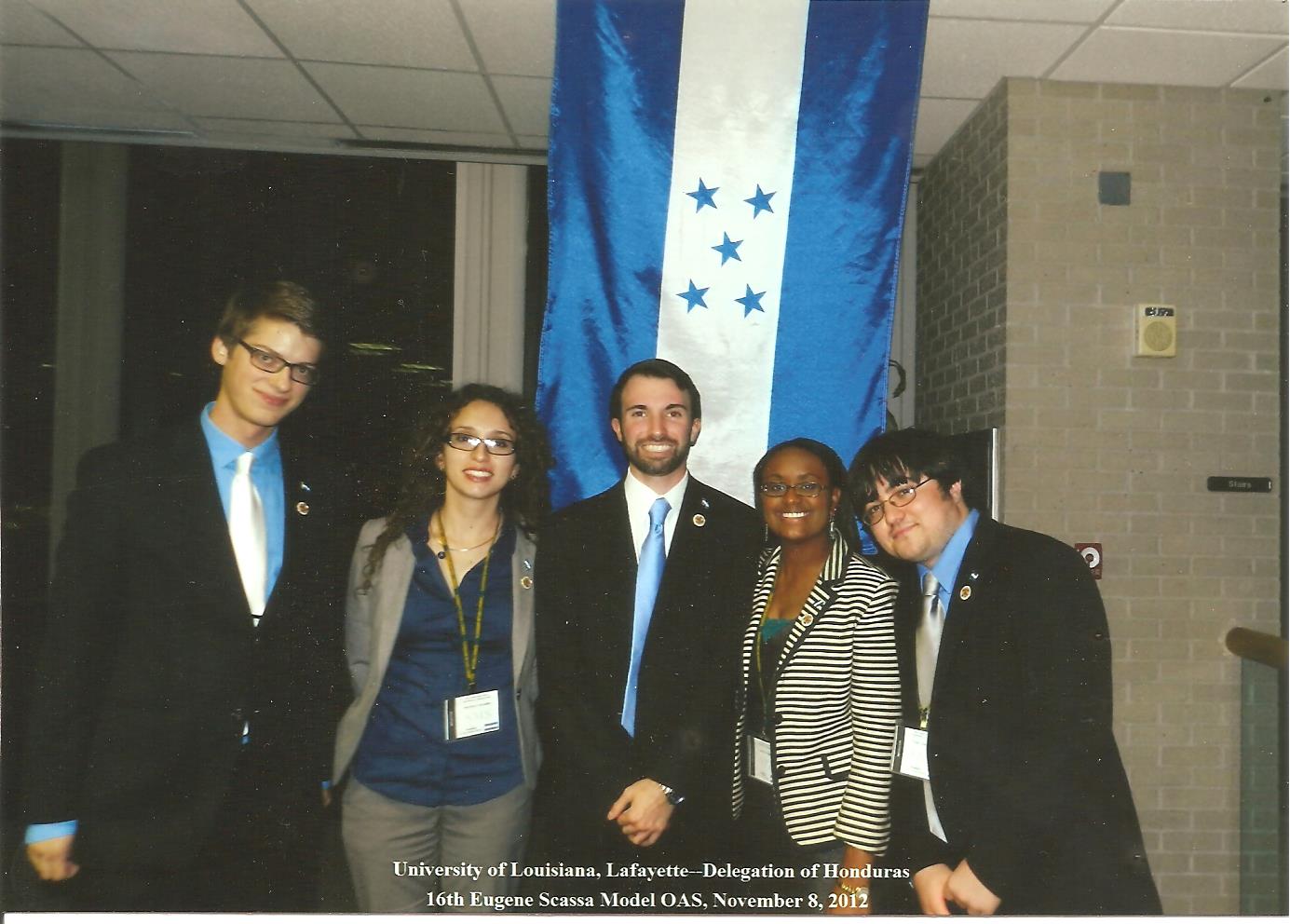 16th Annual ESMOAS, 2012, TEAM: Honduras
                                               16th Annual ESMOAS, 2012, TEAM: Jamaica
---

                                            15th Annual ESMOAS, 2011, TEAM: Trinidad and Tobago
---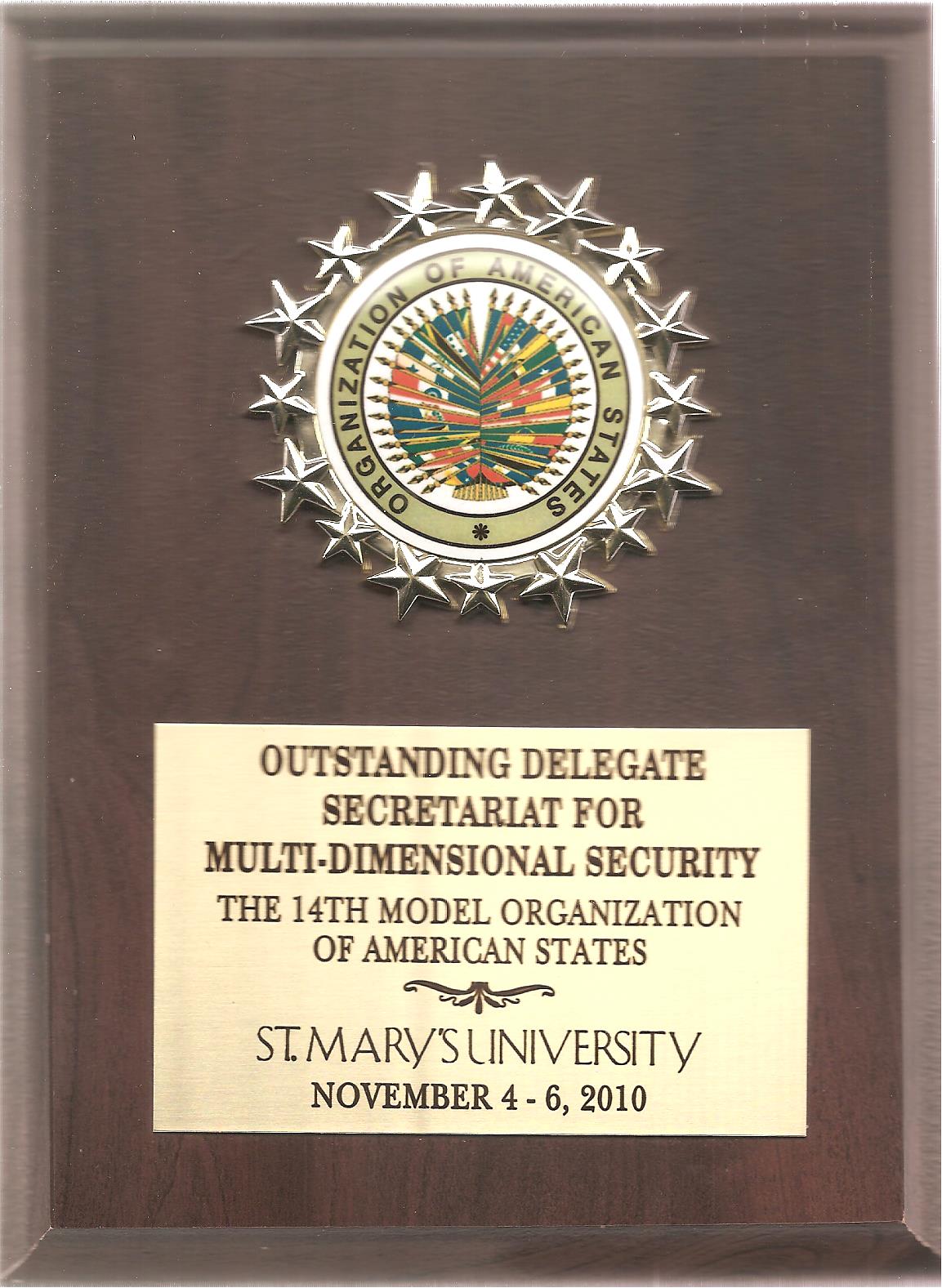 ---
Committees