---
ADVISING SYLLABUS
---
UNIVERSITY HONORS: UL Lafayette Honors Program
Definition/Mission of Advising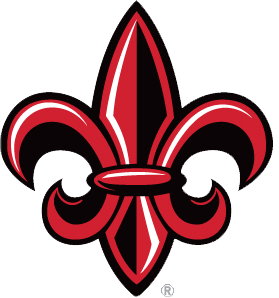 The mission of Honors Advising and Academic Counseling is to further the academic promise of our university to provide honest, helpful communication in guiding students to a successful graduation. As part of this goal, Honors Advising incorporates discussions about opportunities, transition to university life, and career and relational development and planning that correspond to educational goals.
What Advisor do I see?
Honors Academic Counselor/Advisor

Any Honors Program Questions
Contract/Honors Course Questions
Career/Personal Goals
Help with Selecting a Major/Minor
Honors Thesis Help
Graduating as an Honors Student
Motivational Support

Major Advisor (bottom of page)

Degree-Specific Requirements
Adding a Minor
Graduation
Changing Major
Career Focusing
Student Expectations/Responsibilities:
     Check your Outlook/personal louisiana.edu emails daily
     Schedule appointments with Honors advisor at least once in your first academic semester
     Recognize when you need help and ask questions
     Come ready to listen and be open to alternate routes to your goals
     Ask for explanation when you do not understand
     Be independent and fully responsible for your actions
     Prepare for advising session by bringing any materials that you need
     Work with advisor to create plan to excel in the Honors Program

Advisor Expectations/Responsibilities:
    Provide proactive, holistic advising that approaches students in a person-centered manner
    Maintain confidentiality for students according to state and university standards
    Be knowledgeable of UL Lafayette policies, procedures, and resources
    Communicate necessity of merging higher education, active learning, and undergraduate research
    Connect students with appropriate opportunities on and off campus
    Review student's overall progress in the program

OUTCOMES
By Meeting With Honors Advisors You Will Learn To:
    Know the advisor
    Utilize office hours of advisor for concerns
    Register for classes on time
    Be knowledgeable of university policies
    Understand additional undergraduate research opportunities
    Make progress toward graduation and career goals
    Apply undergraduate research and experiential learning
    Recognize opportunities to incorporate active learning into your classes
    Be proactive in your Honors discussions in seminar and classes
    Have awareness of the benefits of other campus resources
Contact Information
Appointments are on a first come first serve basis subject to availability. Please contact to cancel at least 2 hours in advance at 337-482-1202 or elizabeth.daspit1@louisiana.edu. The same courtesy will be extended to you. 
Incoming freshmen and transfer students will be contacted by university staff during their first fall semester to have an Honors Success Planning appointment. Probationary students may be contacted in the spring semester.
Direct Contact
Elizabeth A Daspit, MA, Academic Advising Coordinator
Graduate Students
337-482-1229
Other Tools, Resources, and Recommendations:
| Office | Phone Number |
| --- | --- |
| Ombudsman (Student Rights/Attorney) | 337-482-6373 |
| Transfer Office | 337-482-2059 |
| Office of First Year Experience | 337-482-5424 |
| Academic Success | 337-482-6818 |
| Counseling and Testing | 337-482-6480 |
| Disability Services | 337-482-5252 |
| TRIO/SSS | 337-482-6828 |
| Admissions | 337-482-6467 |
| Registrar's Office | 337-482-6291 |
| Scholarship Office | 337-482-6515 |
| Financial Aid | 337-482-6506 |
| Career Center | 337-482-1444 |
| Housing | 337-482-6471 |
| Student Health Center | 337-482-1328 |
| Athletics | 337-482-5195 |
| University Police | 337-482-6447 |
| **Dean of Students | 337-482-6276 |
| Campus Diversity | 337-482-6464 |
| International Affairs | 337-482-6819 |
---
Major Advisor
Please check with your respective major advisor in advance to schedule an appointment. Your major advisor information can be found on ULink under the Students tab. Additionally, a list of Honors Faculty can be found in the link below:
 
---