Currently, the LaCOEUR journal is a compendium of conference proceedings. Students turn in their papers, posters, and presentations represented at the Undergraduate Research Conference each year. Participants are asked to follow guidelines for papers, posters, and presentations in order to be included in the publication. Faculty are additionally asked to submit their work in our publication as preliminary pedagogical research about working with undergraduate students in research.
VOLUME 1: Nov. 17-18, 2017 (image link on left)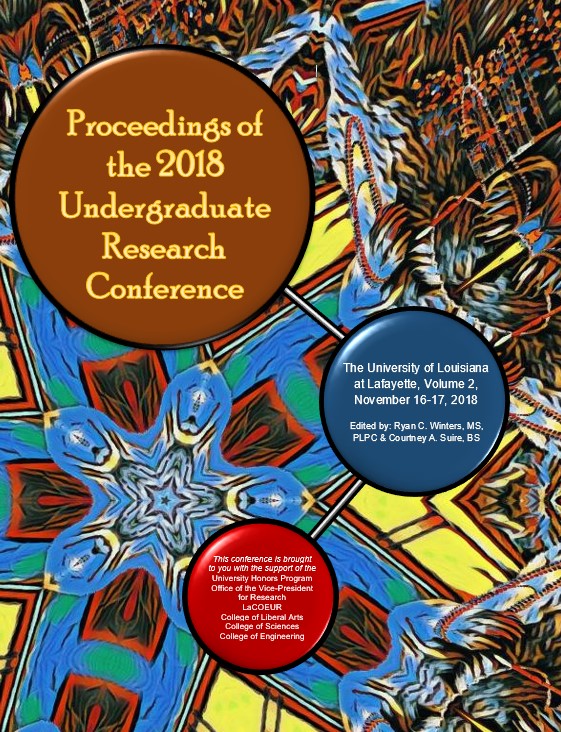 VOLUME 2: Nov. 16-17, 2018 (image link on left)
---
HOW TO SUBMIT
Templates and guidelines can be found in the pages provided during registration. To publish, a student must turn in an Extended Abstract as well as supply a short abstract for the URC Program. During registration, the student can choose "Yes" to E-Publish and submit their Extended Abstract.