Congratulations Spring 2016 Honors Graduates!
Wed, 04/13/2016 - 10:24am
On April 12, 2016, Honors students who have spent 4 or more years gathering the matriculation necessary to receive a degree were treated to an evening of food and reverie at the Honors Graduation Reception, lovingly known also as the "Honors Cording Ceremony." Festivities took place in the Student Union Atchafalaya Ballroom, and deans and professors from multiple colleges attended, as well as family and friends of the students. One of the requirements of the Honors Program is to complete a research poster for display; the posters at the Spring 2016 Honors Graduation Reception stretched across the room and represented weeks, months, or years of research the students performed in their educational career at the University of Louisiana at Lafayette.
Students received their cords by the Administrative Coordinator of the Honors Program, Mr. Ryan Winters. Director of the Honors Program, Dr. Julia Frederick, announced the seniors as they received their cords, and following after a banquet was attended by the seniors. Two Honors Baccalaureates attended the ceremony (Honors students writing undergraduate theses), and additional student names who attended the ceremony and pictures of the ceremony are provided below.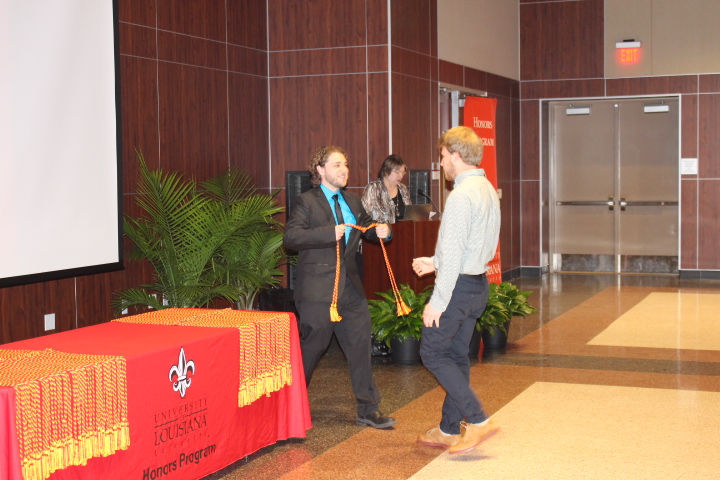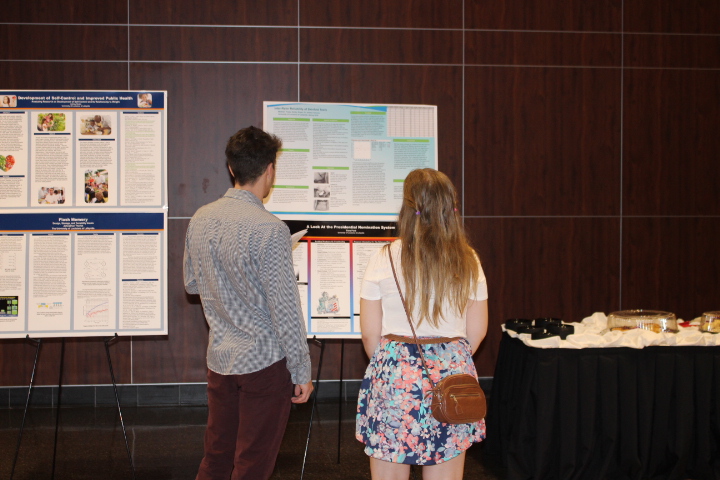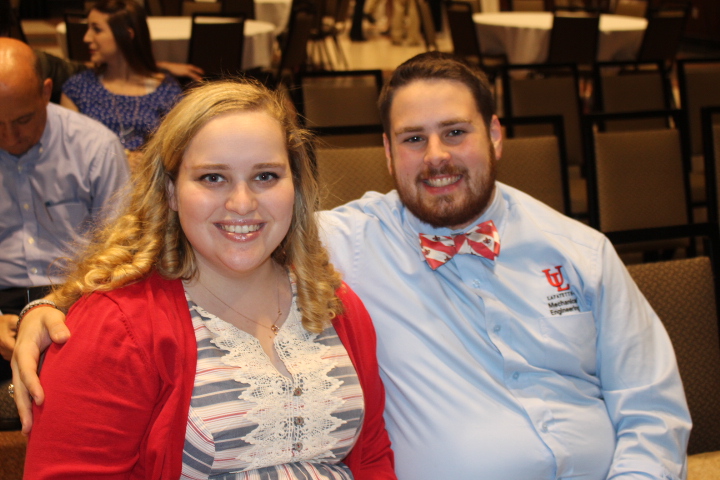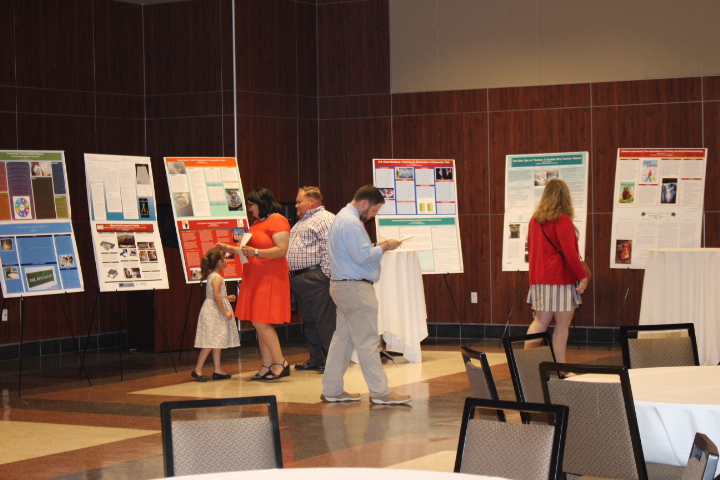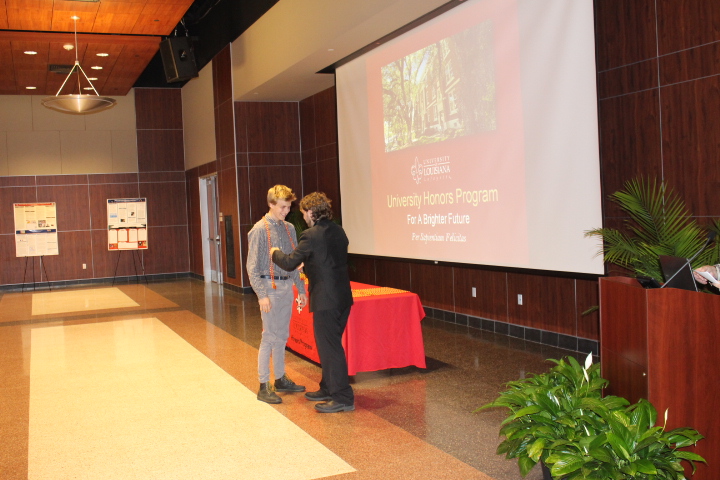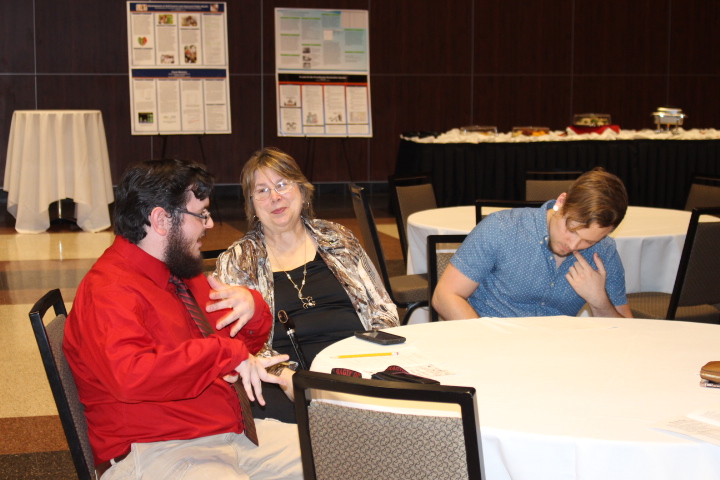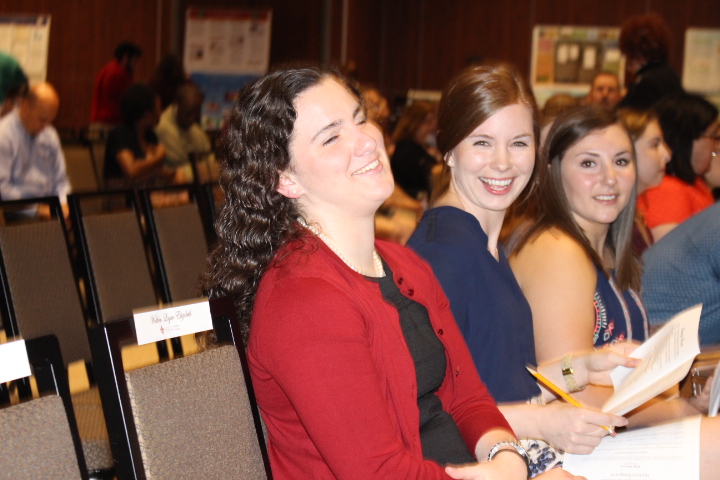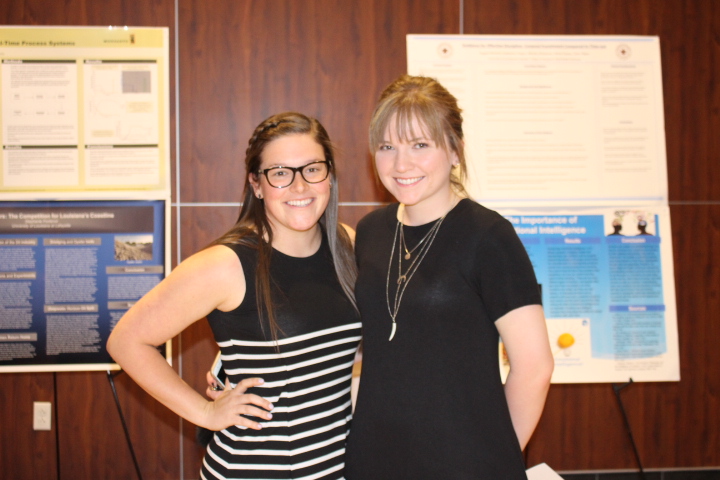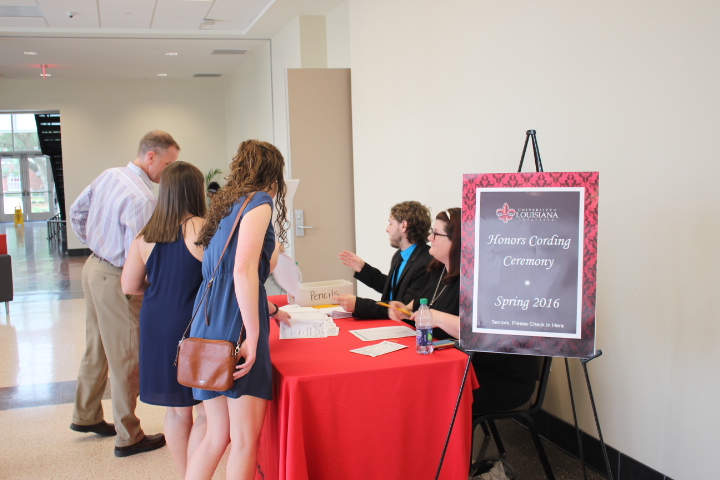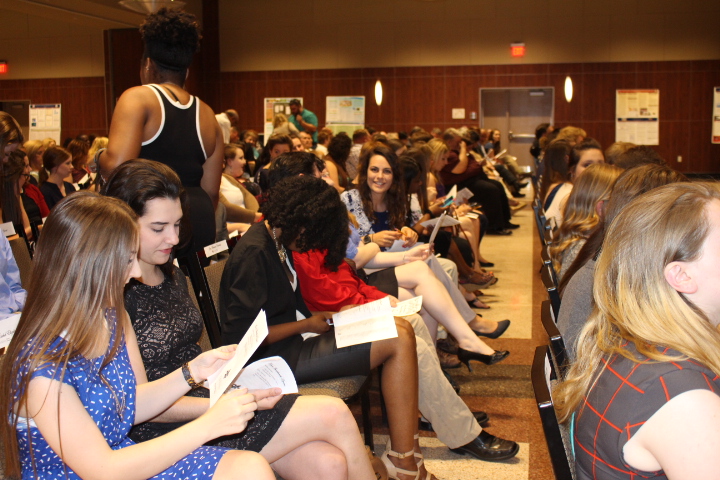 Graduates Who Attended:
Abshire, Rhea Jade
Ashy, Catherine Marie
Benoit, Joshua Ryan
Berard, Tyler James
Border, Katie Elisabeth
Bourgeois, Chance Keith
Bradford, Brittney
Brinsko, Christopher
Callais, Carlie Michelle
Chaney, Conner Harrison
Constantin Cartsounis, Ioannis
Covington, Emily Nicole
Credeur, Mallory Melane
Darby, Victoria Louise
Deckert, Libby Alison
Diaz, Sarah Janelle
Dizor, Taylor John
Doucet, Brennan
Duhon, Ashley Angelle
Duhon, Kelli Marie
Duplechin, Sydney Angelle
Fontenot, Stephanie Leigh
Ford, Tiara
Furka, David James
Gallien, Gabrielle Jenet - Baccalaureate Thesis
Gerard, Allison Nicole
Givens, Paul Martin
Gray, Brianna Natalisha
Hamilton, Aurore Kissling
Harvey, Rachel Elizabeth
Hawkins, Mary Ann
Jones, Chelse Maya-lindse
Jouty, Bradley Joseph
Kolarich, Teddi Jo
Lane, Mamie Elizabeth
Langhoff, Allyson Margaret
Marcil, Victoria Elizabeth
Meaux, Lauren Elizabeth
Meibaum, Amanda
Melancon, Jon Philip
Moore, Heaven Leigh
Osman, Sommer Yousef - Baccalaureate Thesis
Ourso, Corbett Louis
Potier, Tranice M
Rocha, Giovanna Patricia
Roger, Ashley Nicole
Sanford, Gabrielle
Savoie, Abby S
Stutes, Ashley Bess
Theriot, Johnathon Michael
Thibodaux, Rachel Christine
Toups, Madelyn Anne
Tregre, Katherine Alexis
Walker, Kaitlynn Elysse
Walther, Logan Elizabeth
Ware, Nicolette Christine
Washington, Aleya Marietta
Williams, Laramie Augusta